Rufus Reid Out Front Trio
Renowned bassist Rufus Reid brings his Out Front Trio, with Duduka DaFonseca & Steve Allee, to the Nashville Jazz Workshop's Jazz Cave Friday & Saturday, March 27 & 28. The group will perform 8pm concerts each night and a series of morning and afternoon workshops on Saturday.
Rufus Reid's Out Front Trio is the next stage in his long and distinguished career. Making its debut in 2010 with the CD Out Front, the trio features virtuoso improvisation and interplay between its members.
A major milestone in Rufus Reid's career is his orchestral project, Quiet Pride: The Elizabeth Catlett Project. A series of compositions inspired by the work of the late artist Elizabeth Catlett, the project garnered two Grammy nominations. The entire Quiet Pride project was recorded and is usually performed with an orchestra, but parts of it can be and are performed in a trio setting.
The Jazz Workshop is delighted to be able to bring the entire trio for a great weekend of jazz, with evening performances Friday and Saturday and daytime workshops by each of the members and by the entire trio. This is a weekend you won't want to miss! The weekend's events are:
Friday, & Saturday, March 27-28, 8pm Performances
Tickets: Adults $30, high school & college students $15, available online and by phone (800-838-3006 or 615-242-5299).
SATURDAY, MARCH 28, 10AM & 1:30PM WORKSHOPS
Concurrent Workshops 10am-noon
Rufus Reid, Who's Minding the Store?
An in-depth look at the responsibilities of the bassist. Of special interest to bassists, but suitable for all players of all instruments.
Duduka DaFonseca, Brazilian Rhythms
Exploration of Brazilian Rhythms from a master of Brazilian and American jazz.
Steve Allee, Harmonic Approaches
How to effectively navigate chord changes, interpret lead sheets, and examine voicing ideas. The workshop will provide simple strategies to help you feel more confident and exciting as a soloist! All instruments invited.

Workshop by the Rufus Reid Trio 1:30-3:30pm
Inside The Rhythm Section
Discover what makes a rhythm section successful and valuable.
WORKSHOP TICKETS
Adults: $25, morning or afternoon, $40 for full day.
Students: $15, morning or afternoon, $25 for full day.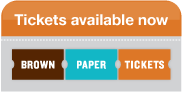 The weekend's events are made possible through funding from South Arts in cooperation with the National Endowment for the Arts, and by the Tennessee Arts Commission
---
Rufus Reid is one of the preeminent bassists working today. A leader, sideman, composer, performer, educator -- he's done it all!
When asked about Rufus, John Pattituci's eyes began to dance. "Rufus is a sage – kind, very gifted and wise. He helped me set my priorities about what it means to be a jazz bassist and my role as a foundational / compositional force in the music. As a jazz master, more people should be exposed to him as the artist, personality and entertainer that he is. He's eloquent, witty, charming and a great ambassador for the art form. Even if they know nothing about jazz, people are captivated by the natural, engaging way he presents himself and the music."
Reid's professional career began in Chicago and continued outward to embrace the world. He was the bassist of choice for dozens of major artists, including Dexter Gordon, Stan Getz, Thad Jones & Mel Lewis, and Nancy Wilson, Eddie Harris, Art Farmer, and many others, Reid has now taken the lead. He is one of today's premiere bassists on the international jazz scene. His reviews garner remarks like, "mesmerizing."
Rufus Reid is also a noted author and educator. His book, The Evolving Bassist, is the standard text for jazz bass students everywhere, and he served for 20 years on the jazz faculty at William Patterson University. You can find more information about Rufus Reid on his website, rufusreid.com.
Pianist, composer, and arranger Steve Allee is a native of Indianapolis. He has played, recorded with, and composed for small groups, big bands, and symphony orchestras. He has released six CD's as a leader, and has performed with Buddy Rich, Randy Brecker, David "Fathead" Newman, John Clayton, and of course, Rufus Reid. A gifted educator, he has taught at several universities throughout Indiana, as well as Jamey Aebersold's Summer Jazz Workshops. You can hear samples of his virtuoso piano work on his recent CD, Dragonfly.
Duduka DaFonseca is a native of Rio de Janeiro, growing up in the Ipanema neighborhood just as the Bossa Nova was emerging. He began studying drums at a young age. From the beginning had a foot in both Brazilian and American musical worlds, learning from the recordings of Brazilian samba masters as well as American Jazz Masters. He moved to New York in 1975, and since then has performed and recorded with giants of Latin jazz such as Claudio Roditi, Toninho Horta, and Helio Alves as well as American jazz greats such Gerry Mulligan, John Scofield, Wayne Shorter, Tom Harrell, Eddie Gomez, Rufus Reid, Lee Konitz, Herbie Mann, Joe Henderson, Kenny Barron, Nancy Wilson, and many many more. He has taught workshops and master classes all over the world. Duduka's many recorded CD's include releases from his own Quintet, Trio de Paz, and many others (discography here).
Featured Video
Rufus Reid
Quiet Pride: The Elizabeth Catlett Project