Cabaret at the Workshop: Robert Whorton, Because of You, A Tribute to Tony Bennett
On Saturday, February 25 at 8:00 pm, the Nashville Jazz Workshop presents the next installment in the Cabaret at the Workshop Series. This performance features vocalist Robert Whorton, accompanied by pianist Lori Mechem, bassist Roger Spencer, and drummer Marcus Finnie.
Robert moved to Nashville in 2014 from Chicago, where he performed at Davenport's, Maxim's, Chicago Cultural Center, The Storefront Theater, Gentry of Chicago and Drury Lane Water Tower. In addition to cabaret shows in New York and Greece, he has co-starred with renowned songwriter David Friedman in the Midwest premier of the off-Broadway success of Listen to My Heart: the Music of David Friedman.
Acclaimed for giving songs a "new emotional life," Robert Whorton has been recognized as one of Chicago's premier male vocalists. He began singing in clubs on the exotic island of Mykonos, Greece in 1992 and it changed everything he knew about the intimacy of music. Returning to Chicago, his show, Because of You: a Tribute to Tony Bennett, was praised by the Chicago Tribune for holding his own with the songs of Mr. Bennett. From his success as a performer at the Chicago Cabaret Convention in 2006, he was asked to be a featured performer at the New York Cabaret Convention later that year marking his debut at Jazz at Lincoln Center. During his twenty years in Chicago, Robert performed at many clubs and theaters as well as worked with many accomplished musicians.
Since moving back to Nashville in 2014,he has found a musical home at Nashville Jazz Workshop both as student and performer. About this relationship Robert says, "I am looking forward in continuing to study and share my take on classic American music no matter the genre. I know there is a home in this city for me to make that happen and I can't wait to welcome you there."
About the show: Because of You, A Tribute to Tony Bennett
Tony Bennett turned 90 years old this past year. That alone is an accomplishment. The fact that he is still touring internationally and singing to sold out crowds across the world is unprecedented. Come discover who he was before he was Tony Bennett and hear vocalist Robert Whorton pay tribute to the music that makes him one of the most important entertainers in American music history. Tony Bennett IS the great American songbook.
The performance will consist of one extended set beginning at 8:00 pm in the Jazz Cave at the Nashville Jazz Workshop. Tickets will go on sale Monday, February 13 at 10:00 am, and are $25 ($15 for high school and college students). Advance purchase is strongly recommended. Tickets will be available online from Brown Paper Tickets, by phone 24/7 at 800-838-3006, or 615-242-5299 during business hours.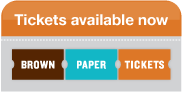 Policies: The Jazz Cave is a BYOB establishment, with no alcohol or food service. You are free to bring alcoholic beverages and snacks. We sell soft drinks and bottled water. The Jazz Cave is a listening room, and we ask patrons to keep conversation to a minimum and silence cell phones. Audio and video recording is prohibited.
Featured Video
Robert Whorton - Moon River