Snap on 2&4 w/ Rahsaan Barber January 2018
On Friday, January 26 a Nashville favorite, saxophonist Rahsaan Barber, returns to the Jazz Cave for a Snap on 2&4 performance. Joining Rahsaan for this performance will be Matt Endahl (piano), Brian Allen (bass), Nioshi Jackson (drums), and James DaSilva (guitar).

Rahsaan Barber is in the vanguard of creative young players making their mark on Nashville's contemporary music scene. A native Nashvillian, he was raised in a musical household and, along with his twin brother Roland, was introduced to jazz at an early age. The brothers studied with the distinguished jazz educator Dr. David Baker at Indiana University, and went on to graduate study at the Manhattan School of Music.
Since returning to Nashville from New York, Rahsaan has taught first at Belmont University, and most recently at Tennessee State University. With broad musical interests he maintains a busy performing and touring schedule with artists of many genres. He is a founding member of the Latin jazz band El Movimiento and the funk/hip-hop group The Megaphones, and also leads his own group, Everyday Magic. Rahsaan hosts a radio program on WFSK-FM, serves as Vice President of the Tennessee Jazz and Blues Society, has taught at the Nashville Jazz Workshop, and serves on its Advisory Board.
Rahsaan's recordings include CDs with his brother (as The Barber Brothers Jazz Quintet), and with his bands Everyday Magic, El Movimiento, and the Megaphones. He also founded and leads a record label, Jazz Music City, that has released projects of Bruce Dudley and Imer Santiago as well as Rahsaan's own projects.
There will be two sets starting at 8pm. Admission is $25 / $15 students with ID. Tickets will be available for advance purchase on Monday, January 15 at 10AM. They may be purchased online on this page, by phone 24/7 at Brown Paper Tickets (800-838-3006), or during daytime business hours at 615-242-5299.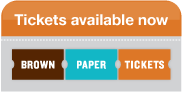 Policies: The Jazz Cave is a BYOB establishment, with no alcohol or food service. You are free to bring alcoholic beverages and snacks. We sell soft drinks and bottled water. The Jazz Cave is a listening room, and we ask patrons to keep conversation to a minimum and silence cell phones. Audio and video recording is prohibited.