TJBS Great Albums Concert
Friday, April 28 is the next in the Great Albums Concert Series produced by the Tennessee Jazz & Blues Society. The series will present classic jazz and blues albums in their entirety, performed by top local artists.
The April 28 concert features the classic Bill Evans Trio recording, "Waltz for Debbie." Headlining the concert will be pianist Bruce Dudley, with, Jim Ferguson (bass), and Josh Hunt (drums).
There will be two shows, 6 & 8:30 pm. Tickets are $20 for the general public, $15 for TJBS members, and $15 for high school and college students. ALL SEATS ARE RESERVED. TICKETS WILL ARE SALE ONLINE FROM BROWN PAPER TICKETS. Patrons needing accessible seating should contact the TJBS (info@jazzblues.org). Ticket sales are non-refundable.
The location is the Nashville Jazz Workshop's Jazz Cave. Members and friends of the TJBS, and all fans of good music, are invited to come out for an evening of great jazz.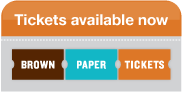 Note: Tickets will be available online up to one hour before the show. After that you may contact TJBS at 615-870-9224 for availability.