Spontaneous Comedy Company January 2018
Jazz's hilarious cousin, Improv Comedy, takes the stage again on Saturday, January 20 at 8pm. Just like a good evening of jazz music, the Spontaneous Comedy Company is a tight-knit ensemble, reveling in spontaneity and great timing . . . the only difference is they do all based on the suggestions from the audience.

Nashville's premiere improv comedy group is made up of Jackie Welch-Schlicher, Frank Rains Jr., Carolyn German, and Josh Childs, with Kevin Madill on the keyboard. The Spontaneous Comedy Company has been bringing instantaneous comedic performances to Nashville audiences since 1998. With combined professional experiences that run from Musical Theater to Jazz, from Feature Film to National Commercials, and include writing, directing, performing, film-making, composing, and some serious goofing-off, it is no surprise that SCC has such a dedicated following. The Spontaneous Comedy company keeps it PG-13. (Which is tougher for them, but lots wittier, and isn't that what it's all about?)

The show will begin at 8:00 pm in the Jazz Cave at the Workshop. Tickets for the Spontaneous Comedy Company are $25 ($15 for high school and college students).

Tickets will go on sale Monday, January 8 at 10am. Advance purchase is strongly recommended. Tickets will be available online right here, by phone at 800-838-3006 24/7 or 615-242-5299 during business hours.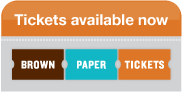 Policies: The Jazz Cave is a BYOB establishment, with no alcohol or food service. You are free to bring alcoholic beverages and snacks. We sell soft drinks and bottled water. The Jazz Cave is a listening room, and we ask patrons to keep conversation to a minimum and silence cell phones. Audio and video recording is prohibited. Ticket sales are final.

Photo credit: Joy Marie Smallwood