Snap on 2&4 w/ Nick Finzer 2017
We hope you will join us on Friday, March 3 at 8PM for a special Snap on 2&4 featuring trombonist Nick Finzer!
Nick Finzer is one of the most dynamic musicians of the millennial generation. An award-winning composer, arranger, and trombonist, Finzer is bringing the joy and power of Jazz to both traditional fans and the most modern 21st century audiences. He's on a mission to be a passionate voice defining the sound of Jazz in this age while also bringing street cred to the trombone with a bold, tight sound.
"a new voice [in] the pantheon of upcoming trombone greats in the making... Nick's CD is a glowing example of things to come." - Wycliffe Gordon

Finzer has studied under legends Wycliffe Gordon, Steve Turre, and others. He has earned several prestigious national awards, and his debut CD "The Chase" went to number 6 on the JazzWeek charts and earned Finzer a feature article in Downbeat. For much more of Finzer's impressive biography, visit his website HERE.
We're thrilled to feature this rising talent in the Jazz Cave at the Nashville Jazz Workshop. Joining Finzer for this date will be superb pianist Matt Endahl, bassist and NJW co-founder Roger Spencer, and one of Nashville's top drummers: Marcus Finnie.
There will be two sets, beginning at 8pm. Tickets will be $25 for adults / $15 high school and college students with ID. They will be available for advance purchase on Monday, February 20 at 10AM. Tickets may be purchased online on this page, by phone 24/7 at Brown Paper Tickets (800-838-3006), or during daytime business hours at 615-242-5299.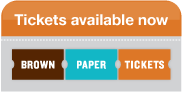 Policies: The Jazz Cave is a BYOB establishment, with no alcohol or food service. You are free to bring alcoholic beverages and snacks. We sell soft drinks and bottled water. The Jazz Cave is a listening room, and we ask patrons to keep conversation to a minimum and silence cell phones. Flash Photography, and Audio and video recording is prohibited.
Featured Video
Nick Finzer - "We, The People"