Snap on 2&4 w/ Don Aliquo SOLD OUT
SOLD OUT
You will not want to miss our Friday, April 7 Snap on 2&4 performance with saxophonist Don Aliquo and an all-star backing band!
Don Aliquo is known as one of the top saxophonists and jazz educators in the region. He is sought out as a front line sideman by some of the most renowned bandleaders in all of jazz, and is a formidable leader himself, with several CD's out under his own name and regular appearances in Nashville, as well as New York and other cities.
Joining Aliquo for this performance will be an entire band of esteemed educators and world class musicians:
Clay Jenkins is one of the most sought after jazz trumpeters in the country today. In addition to a touring and clinic schedule, he is a professor at the University of Rochester's prestigious Eastman School of music. Steve Kovalcheck is a guitarist and composer originally from right here in Nashville. Now living in Colorado, he is active performing throughout Northern Colorado and the Denver area. Kovalcheck is a member of the Jazz Studies faculty at the University of Northern Colorado. Bassist Jonathan Wires is a highly respected Nashville composer and musician with hundreds of original compositions to his credit. A regular on the stage at the Nashville Jazz Workshop, he also teaches at both MTSU and Nashville State Community College. Last, but not least, Nashville fan favorite and expatriate Jim White returns to NJW on drums. Jim is also a member of the UNC Jazz Studies faculty and a nationally renowned musician. White, Kovalcheck, Jenkins, and Aliquo also perform together as part of the group 7 on 7.
This will be a special night of music for area jazz fans!
The show is on Friday, April 7. There will be two sets, beginning at 8pm. Tickets will be $25 for adults / $15 high school and college students with ID. They will be available for advance purchase on Monday, March 27 at 10AM. Tickets may be purchased online on this page, by phone 24/7 at Brown Paper Tickets (800-838-3006), or during daytime business hours at 615-242-5299.
photo credit - Rod McGaha Photography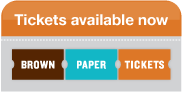 Policies: The Jazz Cave is a BYOB establishment, with no alcohol or food service. You are free to bring alcoholic beverages and snacks. We sell soft drinks and bottled water. The Jazz Cave is a listening room, and we ask patrons to keep conversation to a minimum and silence cell phones. Flash Photography, and Audio and video recording is prohibited.