Snap on 2&4 w/ Roland Barber
Please join us as we welcome back to the NJW Jazz Cave trombonist Roland Barber as the featured artist for our Saturday, May 13 Snap on 2&4 Performance!
Composing music especially for this show, Roland has themed the night, "Songs of the Mother Tongue." He will explore the sounds that comprise the building blocks and melodic foundation common to Native American, Gospel, Jazz and Rhyhm and Blues. Also, expect to hear jazz compositions that feature this sound, including Adderly's "Work Song," and Stanley Turrentine's classic "Sugar". Joining Roland to round out the quintet will be saxophonist Evan Cobb, Patrick Atwater on bass, Bruce Dudley on piano, and Akil Thompson on drums.
Roland Barber is a graduate of Indiana University, where he studied with legendary educator David Baker. After receiving a Master's degree from he Manhattan School of Music and working actively in New York's jazz scene, Roland returned to Nashville where he maintains a busy schedule performing, teaching, and composing. Roland has performed with a long list of world class musicians, including Aretha Franklin, Christian McBride, Wynton Marsalis and the JLCO, the Duke Ellington Orchestra, the NBC Saturday Night Live Band, and others too numerous to mention. He has performed in such venues as Carnegie Hall, Birdland, the Blue Note, and Lincoln Center.
Roland is active as a teacher and composer. He works with Nashville youth in the "One Note, One Neighborhood" program run by the Nashville Symphony and W. O. Smith Community School of Music. He is also on the faculty of the Nashville Jazz Workshop, teaching ensemble, improvisation, and master classes. Roland's original composition, "Songs of the Village," was awarded a Chamber Music America New Works Jazz Grant and was performed at Lincoln Center.
There will be two sets beginning at 8:00 pm in the Jazz Cave at the Workshop. Tickets will go on sale Monday, May 1 at 10am, and are $25 ($15 for high school and college students). Advance purchase is strongly recommended. Tickets will be available online right here, by phone at 800-838-3006 24/7 or 615-242-5299 during business hours.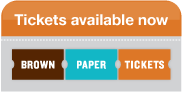 Policies: The Jazz Cave is a BYOB establishment, with no alcohol or food service. You are free to bring alcoholic beverages and snacks. We sell soft drinks and bottled water. The Jazz Cave is a listening room, and we ask patrons to keep conversation to a minimum and silence cell phones. Audio and video recording is prohibited. Ticket sales are final.
Featured Video
Roland Barber, Beauty Up Ahead