Snap on 2&4 w/ the Ryan Middagh Quartet, featuring Christina Watson
On Friday, May 19 at 8pm, please join us as we welcome saxophonist Ryan Middagh and his quartet to the Jazz Cave at NJW for his debut Snap on 2&4 appearance!
Ryan Middagh is the Director of Jazz Studies at the Blair School. An accomplished jazz composer and arranger, Middagh has received numerous commissions for high schools, colleges and professional musicians and ensembles throughout the country, and currently arranges music for Grammy-winning saxophonist Jeff Coffin. His music has been featured at the International Jazz Composers Symposium, been recorded by professional and collegiate ensembles, and several of his works are published by UNC Jazz Press.
As a saxophonist, Middagh is endorsed by Conn-Selmer as a Yanagisawa Artist. Notable performances include performing with the Cab Calloway Orchestra (2013), Nashville Jazz Orchestra (2009-11), and the Colorado Jazz Orchestra (2014). He was also a featured artist at the 2013 North American Saxophone Alliance regional conference. Leading his own jazz octet, Middagh has released two albums, Colorado Brew: Featuring Jeff Coffin and Tom Giampietro and To Somewhere and Back Again (both albums currently available on iTunes).
Prior to his appointment at Vanderbilt, Middagh served on the faculty at Middle Tennessee State University, where his primary responsibilities were directing the Commercial Music Ensemble and teaching Introduction to Music. During his tenure at MTSU he also taught applied improvisation, jazz theory and applied saxophone.
Middagh received his Doctor of Arts degree in Jazz Studies with a secondary emphasis in Music Composition at the University of Northern Colorado, where he was the doctoral fellow in music technology. During his time at the University of Northern Colorado, he earned three Downbeat awards as a member of UNC Jazz Lab Band One and sang in the Grammy-nominated Northern Colorado Voices. In 2014 the University of Northern Colorado named him "Graduate Student of the Year."
Middagh also earned a Master of Arts degree from Middle Tennessee State University and a Bachelor of Music Education degree from the University of Northern Iowa.
Joining the leader on this date will be pianist Chris Walters, bassist Patrick Atwater, and drummer Jeff Lien - and featuring special guest vocalist Christina Watson.
There will be two sets beginning at 8:00 pm in the Jazz Cave at the Workshop. Tickets will go on sale Monday, May 8 at 10am, and are $25 ($15 for high school and college students). Advance purchase is strongly recommended. Tickets will be available online right here, by phone at 800-838-3006 24/7 or 615-242-5299 during business hours.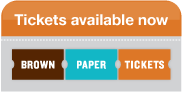 Policies: The Jazz Cave is a BYOB establishment, with no alcohol or food service. You are free to bring alcoholic beverages and snacks. We sell soft drinks and bottled water. The Jazz Cave is a listening room, and we ask patrons to keep conversation to a minimum and silence cell phones. Audio and video recording is prohibited. Ticket sales are final.