Snap on 2&4 w/ Pat Coil
On Friday, July 21 at 8pm the Nashville Jazz Workshop presents a Snap on 2&4 performance with Pat Coil.
Pat has toured Japan, South America, Europe and the U.S. with such artists as Michael McDonald, Carmen McCrae, Amy Grant, Vince Gill, Woody Herman and many others. Pat has recorded with many artists including Natalie Cole, Trisha Yearwood, Ernie Watts, Carmen McCrae, BeBe & CeCe Winans, Travis Tritt, Peter Cetera, Woody Herman, Scott Henderson and Michael McDonald. His talent spans the musical spectrum of pop, jazz, R&B, gospel, country……
Until recently a longtime Nashville resident, Pat is now a member of the jazz faculty at the University of North Texas. Prior to that he was on the jazz faculty at Middle Tennessee State University, teaching jazz piano, combos, and improvisation.
Pat has recorded six jazz albums as a leader, the third one being a collaboration with Lyle Mays. "True North" and his latest album "Birdhouse" are available at patcoil.com and cdbaby.com.
Pat brings a truly world-class band for this show:
Bassist Bob Bowman is one of the central figures on the Kansas City jazz scene. He spent time in the jazz scenes on both coasts and toured the world with the Thad Jones - Mel Lewis Jazz Orchestra, the Toshiko Akiyoshi - Lew Tabackin Jazz Orchestra, and vocalist Carmen McRae, working together with Pat. Since the 1980's he has made Kansas City home and has toured frequently with singer Karrin Allyson.
Drummer Danny Gottlieb is best known as a member of the original Pat Metheny group. His other recording and performing credits are too numerous to mention, but include Gary Burton, Gil Evans, and the Mahavishnu Orchestra. Danny has made several previous appearances with Pat at the Jazz Cave, and we're delighted to have him back!
Guitarist Steve Kovalcheck is a Nashville native and graduate of the MTSU Jazz Studies program. With his impressive chops, musicality, and crisp, contemporary style, Steve developed a reputation as a "go-to" guitarist around the area before moving to Colorado to join the Jazz Studies faculty at the University of Northern Colorado where he performs frequently with fellow Middle Tennessee transplants Jim White, Dana Landry, and Eric Applegate. Steve appeared recently in the Jazz Cave, giving a stellar performance with Don Aliquo.
There will be two sets beginning at 8:00 pm in the Jazz Cave at the Workshop. Tickets go on sale Monday, July 10 at 10am, and are $25 ($15 for high school and college students). Advance purchase is strongly recommended. Tickets are available online from brownpapertickets.com and are also available by phone at 800-838-3006 24/7 or 615-242-5299 during business hours.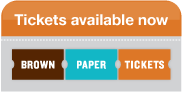 Featured Video
Pat Coil - It Could Happen To You