Snap on 2&4 w/ Everett Greene
The Nashville Jazz Workshop is delighted to welcome vocalist Everett Greene back to the Jazz Cave for a special Snap on 2&4 performance on Friday, August 4 at 8pm. Hailing from Indianapolis, Everett is a longtime friend and musical colleague of NJW Directors Lori Mechem and Roger Spencer. His last appearance at the Nashville Jazz Workshop was in 2008, and his return visit is a special occasion. For this performance Everett will be joined by Lori Mechem (piano), Roger Spencer (bass), and Chris Brown (drums).
Everett Greene has been singing for many years and was introduced to jazz after moving to Indianapolis. He has performed with Buddy and Wes Montgomery, David Baker, Slide Hampton, J.J. Johnson, and many other locals who went on to national fame. He has also worked with Houston Person, Jack McDuff, Lou Donaldson, Dr. Lonnie Smith, as well as the world famous Count Basie Orchestra, the Indianapolis Symphony Orchestra, and the Hal Leonard Jazz Orchestra directed by John Clayton. He has traveled and performed in Africa, Japan, Italy, France, and throughout North America. He has been inducted into the Indianapolis Jazz Hall of Fame.
Everett has a deep baritone voice that hints at Billy Eckstine and Arthur Prysock, without copying them. He has recorded three CD's as a leader: At Last (1994), My Foolish Heart (1998), with Houston Person, Ray Drummond, Norman Simmons, and Kenny Washington, and I've Got Love (2002). Everett regularly performs at the Jazz Kitchen in Indianapolis, and has worked with such musicians as pianists Junior Mance and Gerald Wiggins; organists Groove Holmes and Melvin Rhyne; and saxophonist David "Fathead" Newman.
The performance will begin at 8:00 pm in the Jazz Cave at the Workshop. Tickets are $25 ($15 for high school and college students). Advance purchase is strongly recommended. Tickets go on sale Monday July 24 at 10am. Tickets are available online from Brown Paper Tickets. Tickets are also available by phone at 800-838-3006 24/7 or 615-242-5299 during business hours.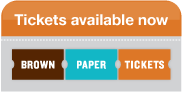 Featured Video
Everett Greene w/ the Count Basie Orchestra