Snap on 2&4 w/ Jennifer Bruce & DejaNu with special guest Rory Hoffman
On
Friday, September 15 at 8pm
the Nashville Jazz
Workshop presents Jennifer Bruce & DejaNu and special guest, multi-instrumentalist virtuoso Rory Hoffman.
An evening where Jazz and classic Pop and collide! Much like the classic songs from the "Great American Songbook," Jennifer Bruce and DejaNu perform "The New American Songbook." It's comprised of new jazz arrangements to the best of classic pop songs from the 60's, 70's, and 80's. They cover popular music by great artists and composers such asCarole King, Paul Simon, Neil Diamond, Blondie, The Everly Brothers, Stevie Wonder, Hall and Oats, and many more! DejaNu will take you on a trip down memory lane. The only jazz group you can sing along with. Jazz with a twist!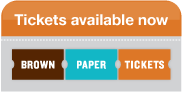 Jennifer Bruce in addition to being DejaNu's vocalist, Jennifer is the event manager for Nashville Jazz Workshop, songwriter, studio engineer, studio vocalist, and is no stranger to performing. Jennifer's rich, powerful, sultry voice, makes her much sought-after by producers and recording studios here in Nashville and around the US. A versatile vocalist, she has performed many different genres over the years. She toured with TV personality, comedian, Steve Hall and Shotgun Red for over 12 years and backed many artists on his television show on RFD TV. She was a featured vocalist aboard the General Jackson Showboat for three years and currently performs in a variety of venues including the Johnny Mercer Jazz Lunch series for the Nashville Jazz Workshop.
Steve Willets As DejaNu's pianist, his performance credentials include a wide variety of artists such as Sandi Patti, Michael W. Smith, Steven Curtis Chapman, Brenda Lee, Bonnie Bramlett, Crystal Gayle, Boots Randolph and many others. He composes, produces, custom songs for many of today's major corporations, including; Honda, Dollar General, Bridgestone/Firestone and Harley Davidson. Mr. Willets currently teaches commercial piano and keyboard at Belmont University.
Ray Von Rotz has been one of Nashville's most in-demand drummers and percussionists since 1979. He has been the drummer on The General Jackson Showboat for the past 14 years. He has performed around the world with a variety of artists and almost every genre of music. Among the artists Ray has performed with are Boots Randolph, Al Hirt, Engelbert Humperdink, The Mills Brothers, Tony Orlando, Lee Greenwood, Nashville and Milwaukee Symphony Orchestras just to name a few.
David Spicher is DejaNu's bassist and son of legendary fiddler Buddy Spicher. David has been an accomplished studio musician here in Nashville for many years. He has played bass with some of the best in all genres of music, including; Kathy Mattea, Pam Tillis, Crystal Gayle, Jerry Douglas, Brian Setzer, Lorrie Morgan, Nashville Symphony, Buddy Spicher's Nashville Swing Band, and many more.
Cole Burgess has been one of Nashville's best reedmen for many years, working with various Big Bands and jazz groups here and around the country.
More information about the band at www.dejanumusic.com
Rory Hoffman is a Nashville based multi-instrumentalist. He currently plays over a dozen stringed, keyboard, and wind instruments. Rory has played the Grand Ole Opry numerous times, as a soloist and as a sideman with Ricky Skaggs, Kathy Mattea and John Cowan.Just Jazz Guitar and Guitar Player magazines have written feature articles about Hoffman's unique guitar style. Rory is two-time winner of Musician of the Year from Nashville's ICMA, and is a 2012 inductee into the South Dakota Country Music Hall of Fame. Rory has appeared at the Jazz Workshop as a special Jam Session guest, at NJW's Summer Jazz Camp, and most recently as a feature artist at Snap on 2 & 4 in February here in the Jazz Cave . Rory played on a DejaNu's first CD and their upcoming CD soon to be released. He will be joining DejaNu friends for this performance.
Tickets for this event will be $25.00 Adult /$15.00 Student and will be available starting Monday September 4 for advance purchase online at Brown paper tickets or by phone 24/7 at
800-838-3006 or during business hours at 242-5299.