B Side Social - Laura Mayo
The Nashville Jazz Workshop continues the new B-Side Social series, Friday, October 20 at 7pm. We'll push back the tables for this fun, informal gathering featuring vocalist Laura Mayo. Joining Laura onstage will be Chris Brown (drums), Matt Endahl (piano) and Todd Parks (bass).
Born too late in Memphis TN , Laura Mayo has an old soul and a haunting voice. Raised on Ella Fitzgerald and Keely Smith, she plays with melodies and tone in a way that is both childlike and ancient. She cut her teeth singing background vocals in some of Nashville's top studios and touring the country supporting acts such as Quinn Deveaux and Corey Chisel. She is now stepping into the spotlight and performing her take on classic jazz tunes. She is honored to be sharing the stage with some of Music City's finest musicians as she takes the next step in her career.
Come hang out at the Jazz Cave for these B-Side Social events. Once a month NJW will feature up and coming artists in Nashville's continually growing jazz scene. With a lower ticket price -- $12 advance, $15 at the door -- and open seating, it makes for a great Friday night.
As with all events, NJW is always BYOB and BYOF.
The show is on Friday, October 20 and doors open at 7pm. Tickets are $12 advance and $15 at the door. Tickets will be available to purchase starting October 9 from Brown Paper Tickets. Tickets are also available by phone 24/7 at 800-838-3006, or during daytime business hours at 615-242-5299.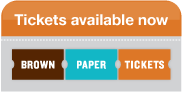 B-Side Social is sponsored by Native Magazine