Snap on 2&4 w/ Joe Freel
On Friday, Sept 29 at 8pm the Nashville Jazz Workshop presents Snap on 2&4 with vocalist Joe Freel.
From his first role at ten years old as the lead character, Tom, in his elementary school's production of "Tom Sawyer," vocalist Joe Freel progressed to significant performances while earning a Bachelor of Music degree from Boston's esteemed Berklee College of Music. Between Tom Sawyer and Berklee were musical theatre, wedding and rock bands, madrigal groups and jazz club appearances. Freel has dedicated his life to the pursuit of excellence in vocal performance. For the past six years, Freel's appearances at the renown Nashville Jazz Workshop have resulted in a significant group of fans and colleagues who resonate with the quality of his musicianship. His energetic but soothing vocal delivery, punctuated with a candid sense of humor both on and off stage, create long remembered performances. Freel's primary vocal influences are Al Jarreau, Mark Murphy, Little Jimmy Scott and Tony Bennett. His personal sound is a unique blend of jazz, pop and intimate speech level singing.
Freel's December 2016 album release, titled "All This Love," features exciting jazz arrangements of classic pop love songs and fresh covers of jazz standards with one original song containing lyrics written by Freel and music composed by jazz pianist Joe Davidian. The album was co-produced by Nashville Jazz Workshop co-founders, Roger Spencer and Lori Mechem, with featured performances by bassist Spencer, pianists Mechem and Davidian, drummer Joshua Hunt, saxophonist Evan Cobb, and percussionist Dann Sherrill.
Joe Freel was recently nominated for "Best Jazz Vocalist" and Best Jazz Album" by Nashville Music Industry Awards. Joe will be acompanied by Lori Mechem on piano, Roger Spencer on bass, Josh Hunt on drums and Evan Cobb on woodwinds.
Tickets for this event will be $25.00 for adults /$15.00 for high school and college students, and will be available starting Monday Sept 18 for advance purchase online 24/7 at Brown Paper Tickets (800-838-3006), or by phone during business hours at NJW (242-5299).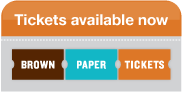 Featured Video
Joe Freel,
A track from Joe's CD, "All This Love." Lyrics by Joe Freel and music by Joe Davidian