Conversations from the Jazz Cave w/ Pete Christlieb - An intimate evening of story and song
On Thursday, September 21, at 7pm, The Nashville Jazz Workshop will initiate a brand new performance series, "Conversations from the Jazz Cave, An Intimate Evening of Story and Song." This inaugural presentation will feature legendary saxophonist Pete Christlieb, who for 20 years was the tenor sax soloist on "The Tonight Show with Johnny Carson." He will give an exclusive look into his fascinating music career, sharing his stories about recording with many musical luminaries such as Natalie Cole, Steely Dan. His presentation will also include performing a few tunes with Nashville Jazz Workshop co-founders Lori Mechem and Roger Spencer.
In 2006, Pete Christlieb and The Lori Mechem Quartet released a live CD recorded at the Nashville Jazz Workshop, which garnered national airplay and rose to #15 on the jazz charts. Although many music fans may not know Pete by name, they will certainly recognize his legendary sax solos, which include Steely Dan's "Deacon Blues" from the album AJA, Natalie Cole's "Unforgettable" and countless TV and movie scores.
Christlieb currently lives in Seattle, WA with his wife, trombonist Linda Small. The pair have released a CD of their 10-piece "Tall and Small Band," which features arrangements from the acclaimed Bill Holman. Learn more about Pete Christlieb at his website, www.petechristlieb.com
Tickets for Conversations from the Jazz Cave are $15.00 and will be available for advance purchase starting Monday Sept 11 from Brown Paper Tickets (800-838-3006, 24/7). Tickets can also be purchased by phone during business hours at NJW (615-242-5299) The program will begin at 7 pm and last approximately 90-minutes.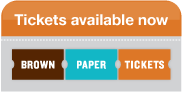 Featured Video
Pete Christlieb w/ the Lori Mechem Quartet
"Limehouse Blues" recorded live in the Jazz Cave at the Nashville Jazz Workshop