B-Side Social w/ Kirabelle Frabotta
The Nashville Jazz Workshop continues the new B-Side Social series, Friday, November 17 at 7pm. We'll push back the tables for this fun, informal gathering featuring vocalist Kirabelle Frabotta.
Born and raised in the Detroit area, Kirabelle is a singer / songwriter, and multi-instrumentalist living and loving in Nashville, eternally chasing truth and expression through the medium that connects us all... music. Her fondness for sampling old songs from the Great American Songbook along with folk favorites adding unique arrangements is evident in her style. "These songs should never be forgotten. I strive to keep them alive in my music." Kirabelle infuses her own compositions with elements of folk and jazz utilizing a variety of instruments. "It is my great hope to inspire others to research and recognize the glorious treasures left to us by those who've come before, tip our hats, pay tribute, and continue on, re-inventing the musical 'wheel.'"
Come hang out at the Jazz Cave for these B-Side Social events. Once a month NJW will feature up and coming artists in Nashville's continually growing jazz scene. With a lower ticket price -- $12 advance, $15 at the door -- and open seating, it makes for a great Friday night.
As with all events, NJW is always BYOB and BYOF.
The show is on Friday, November 17 and doors open at 7pm. Tickets are $12 advance and $15 at the door. Tickets will be available to purchase starting November 6 from Brown Paper Tickets. Tickets are also available by phone 24/7 at 800-838-3006, or during daytime business hours at 615-242-5299.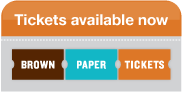 B-Side Social is sponsored by Native Magazine