The Music of Alan and Marilyn Bergman
On Sunday, May 20 at 7:30pm, The Nashville Jazz Workshop will celebrate The Music of Alan and Marilyn Bergman in the Jazz Cave to support their Youth Scholarship Program.
This is a professional-level 12 week class led by vocalist Sandra Dudley and pianist Lori Mechem, who recorded a tribute CD of the music of the Bergmans in 2013. This night will feature vocalists Jennifer Bruce, Joe Freel, Crystal Miller, Lisa Taylor, and Robert Whorton, accompanied by Lori Mechem on piano.

The songs of Alan and Marilyn Bergman have enriched the Great American Songbook for over five decades. As lyricists for film, stage and television, they have created many unforgettable images with their lyrical mastery. Some of their award winning tunes are "The Way We Were", "What Are You Doing the Rest of Your Life", "Windmills of Your Mind", "You Must Believe in Spring", and the score from Yentl, just to name a few.

Please join us for a beautiful night of lyric and song. Seating is reserved and tickets are $20, on sale beginning Monday, May 7. Tickets can be purchased online through Brown Paper Tickets or by phone 24/7 800-838-3006 or at 615-242-JAZZ during business hours. BYOB, BYOF.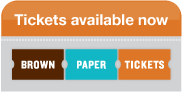 THIS IS A BENEFIT PERFORMANCE, WITH ALL PROCEEDS GOING TO SUPPORT THE YOUTH SCHOLARSHIP PROGRAM AT THE NASHVILLE JAZZ WORKSHOP