NJW Presents Sarah Partridge
On Saturday, June 16 at 8pm, the Nashville Jazz Workshop is proud to present New York-based vocalist Sarah Partidge in a one-night-only performance,joined by her trio, consisting of Bill Moring (bass), Emmanuel Smith (piano), and Justin Varnes (drums).
Sarah Partidge grew up with a love of jazz, but worked steadily in TV and film (appearing with Tom Cruise in "Risky Business") before finding her calling as a jazz vocalist. Partridge spent years honing her technique in L.A. and New York City, where she moved in 1994, and instantly bonded with legendary trumpeter (and Nashville native) Doc Cheatham, "the first musician I played with in New York." After she sat in at one of his regular Sunday brunch performances at Sweet Basil, Cheatham told her "You can come anytime you want." After that, she sat in regularly and did some gigs with Cheatham. Partridge recalls, "I learned so much from him, just seeing the obsessive dedication he had. He was a real inspiration."
Since embarking on her jazz career, Sarah Partridge has recorded six CDs and garnered critical acclaim. Here's a sampling:
"Partridge is one of jazz's better-kept secrets — a masterfully unsentimental singer whose vocal clarity and intelligent interpretations skip right past the merely pretty in order to locate harder truths and more rugged beauty. She uses these assets to mostly transform songs that challenge jazz interpretation . . ." (Jazziz)
"With her rich, fine-textured sound and rhythmically acute phrasing, Sarah Partridge puts an irrepressible jazz stamp on everything she sings, and Bright Lights & Promises: Redefining Janis Ian presents a portrait of an artist fully in command of her craft."(All About Jazz)
Sarah's most recent CD, Bright Lights and Promises: Redefining Janis Ian, reimagines 11 works from the legendary singer/songwriter's discography. She also co-wrote two songs with Ian."To pay tribute to a folk artist like Janis was extremely interesting to me," says Partridge. "In her case, her very early songwriting seemed influenced by jazz, and I saw real possibilities for a reimagining of some of that work. We connected with each other through the Recording Academy and when I mentioned that I was thinking of doing an album of her songs, she lit up. She said she'd like to be helpful to me, and there it began. I don't think I've ever met a more generous artist." The feeling is clearly mutual. Says Janis Ian, "The thing I like best about Sarah is her willingness to listen and contribute. This project was a pleasure. And that's really, really rare."
For their Nashville appearance, Sarah and her trio will perform several songs from the Bright Lights project along with standards and original compositions.
There will be two sets, beginning at 8pm. Tickets will be $25 for adults / $15 high school and college students with ID. They will be available for advance purchase on Monday, June 4 at 10AM. Tickets may be purchased online on this page, by phone 24/7 at Brown Paper Tickets (800-838-3006), or during daytime business hours at 615-242-5299. Ticket sales are final.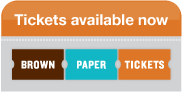 Policies: The Jazz Cave is a BYOB establishment, with no alcohol or food service. You are free to bring alcoholic beverages and snacks. We sell soft drinks and bottled water. The Jazz Cave is a listening room, and we ask patrons to keep conversation to a minimum and silence cell phones. Flash Photography, and Audio and video recording is prohibited.
Featured Video
Sarah Partidge
Quarter Past Heartache
Janis Ian
Welcome and comments on Sarah Partridge