Snap on 2&4 w/ The Lori Mechem Quartet
The Nashville Jazz Workshop will kick off its summer performances with a special Snap on 2&4 event in the Jazz Cave Friday, June 8 at 8pm. The performance will feature pianist, composer, educator Lori Mechem.

Pianist Lori Mechem is the co-founder of NJW and has graced the stage of the Jazz Cave many times as an accompanist, leader of several quartet and quintet groups, as well as with her own Brazilian music band Ritmos Picantes. Lori's upcoming show will feature her Quartet, which includes bassist and husband Roger Spencer, drummer Chris Brown, and guitarist Andy Reiss. Joining the quartet in the second set will be special guests vocalist Jeff Hall and Third Coast Vocals (Mark Stephens, Jeff Hall, Sandra Dudley and Christina Watson).
There will be two sets beginning at 8:00 pm in the Jazz Cave at the Nashville Jazz Workshop. Doors open at 7:15pm.

Admission is $25 / $15 students with ID. Tickets will be available for advance purchase on Monday, May 28 at 10AM. They may be purchased online from Brown Paper Tickets or by phone 24/7 at Brown Paper Tickets (800-838-3006), or during daytime business hours at 615-242-5299. Advance purchase is strongly recommended. Ticket sales are final.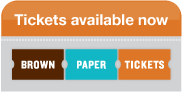 Policies: The Jazz Cave is a BYOB establishment, with no alcohol or food service. You are free to bring alcoholic beverages and snacks. We sell soft drinks and bottled water. The Jazz Cave is a listening room, and we ask patrons to keep conversation to a minimum and silence cell phones. Flash Photography, and Audio and video recording is prohibited.
The Nashville Jazz Workshop is a nonprofit organization supporting jazz musicians, jazz fans, and the jazz community through classes, public performances, and special events. For further information, contact the Nashville Jazz Workshop at 615-242-JAZZ (5299). www.nashvillejazz.org.


Featured Video
Lori Mechem - Love You Madly
w/ Roger Spencer, Andy Reiss, Duffy Jackson