Snap on 2&4 w/ Roland Barber 2018
Please join us as we welcome back to the NJW Jazz Cave trombonist Roland Barber as the featured artist for our Friday, July 13 Snap on 2&4 Performance!
As a second volume to last time's spectacular quintet show, Trombonist Roland Barber leads another night at the Nashville Jazz Workshop - this time entitled "Native Tongue". In this show, Roland continues to draw inspiration from the musical well that has so deeply poured into the sounds of Jazz, Soul, Gospel, R&B and even Native American music - the melodic foundation commonly called "the Blues". This sound is behind such endearing jazz classics such as "Moanin," "Work Song," and "Sugar". Expect to hear original compositions, as well as classic jazz and popular selections that also tie into the evening's theme. Roland has performed with many of the world's premier musicians including Aretha Franklin, Wynton Marsalis, Stefon Harris, Christian McBride, the Duke Ellington Orchestra and more.

A stellar lineup will be supporting this effort - including recent NYC transplant Jordan Perlson, a fluid and exciting drummer who brings much to the table in the way of groove and communication. Handling the piano chair will be Bruce Dudley, well known on the Nashville scene for his beautiful touch and for sensitive, flexible accompaniments. A masterful team player, Bruce brings the most out of others while speaking profoundly in his own solo work. Brook Sutton will be providing the bass for the night - and if you don't know about Brook - come find out. He employs a full bodied, muscular tone, and handles the music with a swag you'd expect from a New Orleans native. Finally, Roland's twin brother, Rahsaan, jazz phenom in his own right, will round out the horn section. Rahsaan never fails to bring vivid dexterity, fireworks and personality to any bandstand. And what happens when the Barber twins get on stage together is never short of indescribable musicianship that you simply have to be there to witness.

There will be two sets beginning at 8:00 pm in the Jazz Cave at the Workshop. Tickets will go on sale Monday, July 2 at 10am, and are $25 ($15 for high school and college students). Advance purchase is strongly recommended. Tickets will be available online right here, by phone at 800-838-3006 24/7 or 615-242-5299 during business hours.

Policies: The Jazz Cave is a BYOB establishment, with no alcohol or food service. You are free to bring alcoholic beverages and snacks. We sell soft drinks and bottled water. The Jazz Cave is a listening room, and we ask patrons to keep conversation to a minimum and silence cell phones. Audio and video recording is prohibited. Ticket sales are final.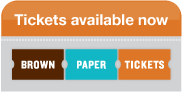 Featured Video
Roland Barber, Beauty Up Ahead