Cabaret at the Workshop w/ Carolyn German
On Thursday, September 13 at 8pm the Nashville Jazz Workshop will present the next installment in its Cabaret at the Workshop series featuring vocalist Carolyn German.

With all the spark, wit, and snap that are hallmarks of her performances, vocalist and composer Carolyn German premieres her new cabaret, "Unsolicited Advice."

Showcasing her unique song-styling and flair for comedy, "Unsolicited Advice" delightfully includes tunes ranging from bold parodies to tender ballads, and all are impeccably accompanied by pianist Jeff Lisenby. German sings her own inimitable blend of hilarious moments and humble insights, including duets with special guests Jennifer Bruce, Aleta Myles, and Jackie Welch-Schlicher. The performance will begin at 8pm, September 13, in the Jazz Cave at the Nashville Jazz Workshop, 1319 Adams Street, Nashville TN, 37208.

Carolyn German has been a performing-arts professional for over 35 years, having worked as an vocalist, actor, director, lyricist, producer, playwright, and composer. She has brought her vocal artistry to cabarets in a wide variety of venues, from the small clubs of New York City, to cruise ships in the Gulf of Mexico, to the Smithsonian's Museum of American History Composer Series. In her intricately-crafted cabaret performances, Carolyn sings a blend of her own new compositions, broadway standards, and little-known gems from various genres.

Carolyn is a founding member of the Spontaneous Comedy Company Improv. She has recently published the Vocal Selections to her musical revue "Go From Here", and her tunes are featured in the "Infused with Jazz" songbook. Carolyn shares her unique perspectives on the art of communication by bringing soft-skills training to companies and organizations throughout the region.

Tickets will go on sale Monday, September 3 at 10:00 am, and are $25 ($15 for high school and college students). Advance purchase is strongly recommended. Tickets will be available online from Brown Paper Tickets, by phone 24/7 at 800-838-3006, or 615-242-5299 during business hours.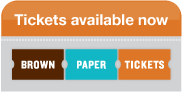 Featured Video
Carolyn German
Practical Shoes, 2017