Choro das 3
Mark your calendars for Friday, October 26 at 8pm, for the Nashville appearance of Choro das 3 (Choro das três) as part of their 2018 USA Tour.

Choro das 3 is a Brazilian instrumental group of three sisters and their father that first started to play as a band in 2002. Corina plays flute and piccolo. Lia plays 7-string guitar. Elisa plays mandolin, banjo, clarinet and piano. Their father, Eduardo, plays pandeiro (the Brazilian tambourine).

Choro das 3's mission is to revive the Choro tradition in Brazil, where they join several other young people in rediscovering this music, and to spread Choro around the world.

Visit Choro das 3's website for more information about the group.

Choro (pronounced "Shoro") is a musical form that predates samba and bossa nova. Choro is fusion of European melody and harmony with Afro-Brazilian rhythms. Choro has many parallels to jazz, including virtuoso technique, rhythmic intensity, and group interaction. Like great jazz, Choro is full of joy and is deeply grooving.

The group has recorded three CD's and has played for millions of people, including Brazil's Presidents, Governors and Ministers; several TV and Radio Shows; soccer stadiums; plus concerts and workshops in France and in the United States. For an example of the group's virtuosity, see the attached video,

There will be two sets beginning at 8:00 pm in the Jazz Cave at the Workshop. Tickets are $30 ($15 for high school and college students). Advance purchase is strongly recommended. Tickets will be available online from Brown Paper Tickets, beginning Monday, October 15 at 10am, by phone at 800-838-3006 24/7 or 615-242-5299 during business hours.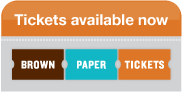 Featured Video
Choro Das 3 - Tatu Dança?

Choro das 3 Boca de Goiaba