NJW Presents Rod McGaha
On Friday, April 12 at 8pm, please join the Nashville Jazz Workshop in welcoming trumpeter Rod McGaha back to the Jazz Cave. McGaha is a favorite of Nashville jazz fans and jazz trumpeters across the country for his expressive and lyrical style of playing. Joining Rod for this concert will be longtime collaborators Don Aliquo (saxophone) and Jody Nardone (piano, with Jonathan Wires (bass) and Justin Varnes (drums).
Rod McGaha's bio is a familiar one to local jazz fans. The Chicago native began playing trumpet (cornet, actually) in grade school and dove headlong into jazz while attending college at Northeastern University. Shortly thereafter, he became a student of the legendary Clark Terry. He has gone on to play and tour with many luminaries of jazz, R&B, Gospel and even Country music, including joining for a time the band of yet another legendary figure of jazz, drummer Max Roach. He has recently toured with the great Hall of Fame-inducted songwriter J.D. Souther, and he composes and arranges for his own United For Peace Orchestra, a 24-piece ensemble featuring diverse instrumentation and a genre-spanning repertoire. Rod is also a longstanding faculty member at NJW and serves on our Advisory Board.
The performance starts at 8pm. Prior to the concert, at 7pm, Rod will host a reception to mark the opening of his art show, "Reflections," in the gallery at NJW. Click here for details about the show!

Tickets will go on sale Monday, April 1 at 10am and will be available online or by phone 24/7 at Brown Paper Tickets (800-838-3006), or during daytime business hours at 242-5299.
Admission is $25 Adult / $15 High school or college students with ID.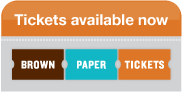 Photo credit: Duncan May
Policies: The Jazz Cave is a BYOB establishment, with no alcohol or food service. You are free to bring alcoholic beverages and snacks. We sell soft drinks and bottled water. The Jazz Cave is a listening room, and we ask patrons to keep conversation to a minimum and silence cell phones. Audio and video recording is prohibited.