Ryan Middagh Jazz Orchestra
Please join us on Saturday, April 20 at 8pm as we welcome the Ryan Middagh Jazz Orchestra in their first Jazz Cave Performance.

Comprised of world-class musicians based in Nashville Tennessee, Ryan Middagh and his Jazz Orchestra seek to show that Music City is a great home for the large jazz ensemble. The members of Middagh's ensemble include top-call studio musicians, touring artists, music educators, and fellow composers and arrangers. Ryan, a producer, saxophonist, composer, arranger and educator, is Director of Jazz Studies at Vanderbilt University's Blair School of Music; a native of Cedar Rapids, Iowa, Middagh has called Nashville home since 2007. The jazz orchestra founded in early 2018 is a life-long dream as-well-as a vehicle for Middagh's compositions and arrangements. The ensemble has collaborated with special guests including Keb' Mo' and Wycliffe Gordon and works to feature the artists in the ensemble, such as saxophonists Jeff Coffin and Don Aliquo, and vocalist Bethany Merritt. The mission of the Ryan Middagh Jazz Orchestra is to create a high quality music, collaborate within and across musical genres, and educate our community of the diverse music called jazz.

The show is on Saturday, April 20 There will be two sets, beginning at 8pm. Tickets will be $25 for adults / $15 high school and college students with ID. They will be available for advance purchase on Monday, April 8 at 10AM. Tickets may be purchased online on this page, by phone 24/7 at Brown Paper Tickets (800-838-3006), or during daytime business hours at 615-242-5299.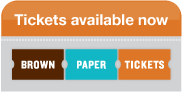 Policies: The Jazz Cave is a BYOB establishment, with no alcohol or food service. You are free to bring alcoholic beverages and snacks. We sell soft drinks and bottled water. The Jazz Cave is a listening room, and we ask patrons to keep conversation to a minimum and silence cell phones. Flash Photography, and Audio and video recording is prohibited.