Snap on 2&4 w/ George Tidwell & the NJW All-Stars - 2015
The next Snap on 2&4 performance in the Jazz Cave will feature George Tidwell & the NJW All-Stars.
Trumpeter George Tidwell has been a mainstay of Nashville's jazz scene. A native of Memphis, he came to Nashville in 1963, and has had a long career as a studio musician, arranger, and of course, jazz musician. Along with Beegie Adair and Denis Solee, he led many acclaimed Nashville groups such as the Part-Time, Big-Time, Be-bop Co-op. It was in these groups that he developed a much-loved book of original arrangements for three horns and rhythm section. Parts of this book have been performed here over the years under the banner of the "NJW All-Stars." All-Stars for this performance will include Denis Solee (saxophone), Roy Agee (trombone), Lori Mechem (piano), Roger Spencer (bass), and Duffy Jackson (drums). As with other Tidwell-related dates, it will feature his magnificent three-horn book, world-class trumpet playing -- and of course it will swing!
The first set starts at 8pm. Tickets will go on sale at 10am on Monday, January 19 at 242-5299. Admission for this event is $20, or $10 for students with ID.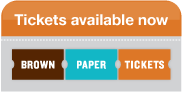 Not in Nashville?? This show will be streaming LIVE on Concert Window!
Photo: Scott Hammaker