Connye Florance Live at the Workshop
On Friday, September 27 at 8:00 pm, the Nashville Jazz Workshop presents masterful vocalist Connye Florance.
Connye Florance has gained international attention for her music with jazz fans and adult contemporary listeners alike – from nightclub and theater performances on and off Broadway -to headline and featured appearances at area jazz festivals. She was Jazz Discovery's "Vocalist of the Year" in 2000, just after her 1999 independent release, Turn My Heart, won a Nashville Grammy nomination for Album of the Year.
The performance begins at 8:00 pm in the Jazz Cave at the Nashville Jazz Workshop.
Tickets are $25 / $15 students with ID. Tickets are available for advance purchase beginning Monday, September 16, online at brownpapertickets.com, by phone 24/7 at Brown Paper Tickets (800-838-3006), or during daytime business hours at 615-242-5299.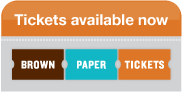 Policies: The Jazz Cave is a BYOB establishment, with no alcohol or food service. You are free to bring alcoholic beverages and snacks. We sell soft drinks and bottled water. The Jazz Cave is a listening room, and we ask patrons to keep conversation to a minimum and silence cell phones. Audio and video recording is prohibited. Ticket sales are final.