Don Aliquo, Traditional Jazz Revisited
On Friday, March 8 at 8pm, saxophonist Don Aliquo returns to the Jazz Cave for a very special performance, "Traditional Jazz Revisited." For this fresh take on traditional jazz, Don will be joined by Miguel Alvarado (saxophone), Jamey Simmons (trumpet), Derrek Phillips (drums), and Jonathan Wires (bass).
Don Aliquo hails from Pittsburgh, where he grew up listening to and learning from the city's jazz legends. Following in the footsteps of his father, a well-respected jazz artist himself, Don spent his formative years performing with many of the regions greats. Fortunately for us, he eventually landed in Tennessee where he is a professor in MTSU's Jazz Studies program, and has a busy schedule teaching, performing, and recording. His 5th solo CD release, Sun and Shield, is a New York-based project featuring veteran jazz masters Rufus Reid (bass), Jim McNeely (piano), and the dynamic drummer Obed Calvaire.
At home in virtually all jazz styles, Don's technical brilliance is matched only by his taste and melodic sense. More at www.donaliquo.com.
There will be two sets, beginning at 8pm. Tickets will be $25 for adults / $15 high school and college students with ID. They will be available for advance purchase on Monday, February 25 at 10AM. Tickets may be purchased online on this page, by phone 24/7 at Brown Paper Tickets (800-838-3006), or during daytime business hours at 615-242-5299.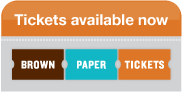 photo credit – Rod McGaha Photography
Policies: The Jazz Cave is a BYOB establishment, with no alcohol or food service. You are free to bring alcoholic beverages and snacks. We sell soft drinks and bottled water. The Jazz Cave is a listening room, and we ask patrons to keep conversation to a minimum and silence cell phones. Flash Photography, and Audio and video recording is prohibited.