Fundraiser for NJW: featuring Kandace Springs
On Saturday, September 14 at 8pm, we're hosting a special night of music featuring pianist Lori Mechem, bassist Roger Spencer, and drummer Chester Thompson with special guest vocalist Kandace Springs. This is a fundraiser for the Workshop; all proceeds from ticket sales will go to support the Workshop's Annual Fund!
Kandace Springs is a Blue Note Records recording artist, just named the "Next Generation of Jazz Great," and former NJW student. We're thrilled to have her perform for our fundraiser.
Kandace is the daughter of much-loved local vocalist Scat Springs. Her father instilled in her a love of the greats—Nina of course, but also Ella Fitzgerald, Eva Cassidy, Luther Vandross—and eventually they grew closer than ever through music. He helped her record a demo at 15 and got it into the hands of the production team Evan Rogers and Carl Sturken, who have written hits for the likes of Shakira, Christina Aguilera, and Kelly Clarkson, and are best known for discovering Rihanna as a teen and signing her to their production company SRP. They offered Kandace a deal but it was too much, too soon. "My dad said, 'If you sign with these guys, I'll never get the chance to make an album with you,'" says Kandace. "I'm so glad I waited." She and Scat made that album when she was 17 and though it was never released, a piece of it appears on Indigo. It was during this time that Kandace studied vocal literature at the Nashville Jazz Workshop.
When the time came, Evan and Carl got Kandace into Blue Note Records to audition for president Don Was. She performed a Bonnie Raitt song that he'd originally produced, and he was sold. She recorded a self-titled EP in 2014. and a full-length album, "Soul Eyes," in 2016. She is currently featured on Blue Note Records' 80th Anniversary Tour.
For Kandace it boils down to a question that connects past to present: "What would Nina Simone do if she had the technology of today? You could never put Nina in a box—she would do a blues followed a classical piece, a jazz standard and then a Beatles cover. This LP took a lot of inspiration from that—it's a mix of everything that I am." Indigo offers a fairly plausible answer to that impossible query: songs that swirl classical composition with quiet-storm cool, jazz poise with hip-hop swing, tropical warmth with soulful depth, and earthen groove with airy psych. With all but two of the tracks here produced by the mighty drummer-producer Karriem Riggins—the living bridge spanning Oscar Peterson and Diana Krall to Erykah Badu and J Dilla—Indigo creates a vibe as familiar as it is previously unheard. http://www.kandacesprings.com
Tickets are $50 / $25 students with ID. Tickets are available for advance purchase beginning Monday, September 2, online at brownpapertickets.com, by phone 24/7 at Brown Paper Tickets (800-838-3006), or during daytime business hours at 615-242-5299.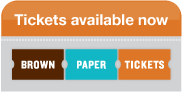 Policies: The Jazz Cave is a BYOB establishment, with no alcohol or food service. You are free to bring alcoholic beverages and snacks. We sell soft drinks and bottled water. The Jazz Cave is a listening room, and we ask patrons to keep conversation to a minimum and silence cell phones. Audio and video recording is prohibited. Ticket sales are final.
Video below: Cameo appearance by Kandace Springs with Kirk Whalum & the Lori Mechem Trio, August 24, 2019.