Liz Johnson/Kelli Cox Quartet Live at NJW
On Friday, June 21 at 8pm, the Nashville Jazz Workshop welcomes vocalist Liz Johnson for a return appearance in the Jazz Cave, with a quartet headed by Liz and pianist Kelli Cox. Besides being a frequent and popular performer in the Jazz Cave, Liz is a longtime member of the NJW faculty. Her teaching responsibilities include classes in vocal technique, vocal health, and keyboard skills for vocalists, along many other classes and workshops.
An Illinois native, Liz began her musical study at age 6 with piano and moved to flute and then alto saxophone in high school and college, playing in local jazz bands. After college she moved to Nashville, where she found the Nashville Jazz Workshop and began several years of intensive study of voice and improvisation. She moved from student to accomplished performer and jazz artist, performing regularly in Nashville and around the country. Her second CD, "Playground," was released in 2003, and has received national acclaim and airplay. In 2004 Liz was invited to perform at the Montreux Switzerland Jazz Festival as a semi finalist in the international vocal jazz competition. Her latest CD is entitled "Joy Unspeakable."
Liz has a Master's degree in Vocal Performance from Belmont University and a Certificate in Vocology through the University of Utah and the National Center for Voice and Speech. She also serves as the Central Region Governor for the Pan American Vocology Association (PAVA) and as the Certificate Program Coordinator for Nashville Jazz Workshop (NJW). Liz coordinates the vocal program for the NJW's Summer Jazz Camp
Liz says, "I love learning how things work and then using that knowledge to help people grow and heal. My first and second loves are psychology and jazz, which have become the basis for helping singers regain voice ability and more awareness of their innate talents."
For the June 21 performance, Liz and Kelli will be joined by Jonathan Wires (bass), and Rick Reed (drums). There will be two sets beginning at 8pm.
Admission is $25, $15 for high school and college students with ID. Tickets will go on sale Monday June 10 at 10AM and will be available online on this page, by phone 24/7 at Brown Paper Tickets (800-838-3006) or during business hours at the NJW office (242-5299). A small convenience charge is added to online or 800-number purchases.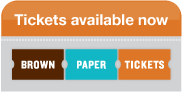 Policies: The Jazz Cave is a BYOB establishment, with no alcohol or food service. You are free to bring alcoholic beverages and snacks. We sell soft drinks and bottled water. The Jazz Cave is a listening room, and we ask patrons to keep conversation to a minimum and silence cell phones. Audio and video recording is prohibited. Ticket sales are final.