Peter & Will Anderson
Please join us on Friday, March 29 as we welcome back to the Jazz Cave NYC-based brothers Peter and Will Anderson. The duo made their Nashville debut last May at the Jazz Workshop. Their performance was a tour de force, so we had to have them back!
Peter and Will Anderson are one of the most extraordinary set of brothers performing music today. Known for their unique renditions of classic jazz songs and innovative original music, they hail from Washington, DC, but moved to New York City to attend Juilliard. Peter and Will have performed with the Jimmy Heath Big Band, Lincoln Center Jazz Orchestra, Village Vanguard Orchestra, Wycliffe Gordon, Cecile McLorin Salvant, Paquito D'Rivera, Kenny Barron, Bob Wilber, and Albert "Tootie" Heath.
The Andersons have headlined at The Blue Note, Jazz at Lincoln Center, The Kennedy Center, New Orleans Jazz Festival, Sarasota Florida Jazz Festival, South Carolina's Jazz Corner, Seattle's Triple Door, Miami-Dade Cultural Arts Center, DC's Blues Alley, Oklahoma Jazz Hall of Fame, and Arizona Music Festival. Their ensemble has performed in over 35 U.S. States, toured Japan, and featured four times in NYC's famed "Highlights in Jazz" series, alongside Lou Donaldson, Ken Peplowski, and Warren Vache. We are pleased to add the Jazz Cave at the Nashville Jazz Workshop to the list!
Peter and Will's debut release from 2012, Correspondence, features Kenny Barron and was listed in Vanity Fair magazine alongside Miles Davis in "Four New Releases to Make You Love Jazz."  The Washington Post called their music, "imaginatively unfolding in ways that consistently bring a fresh perspective to classic jazz tunes."  Their newest album, Deja Vu, features Albert "Tootie" Heath and was called "a burner that reveals the band's cohesiveness and spirit" byJazzTimes.  In 2016, they performed live on Garrison Keillor's Prairie Home Companion, playing a duo version of "Lotus Blossom" commemorating Billy Strayhorn's centennial. Peter and Will endorse D'Addario woodwind products and Selmer saxophones.
Félix Lemerle, guitar
Félix Lemerle (pronounce fe-leeks luh-murl) is a New York City-based jazz guitarist, composer & educator. Born in Paris, France, the son of an upright bass player, he was exposed to jazz at an early age. After studying classical piano at the conservatory, he taught himself guitar in his teens and started performing around town and in Europe in various clubs and festivals. He graduated from the CRR de Paris, then was granted a Fulbright scholarship to CUNY Queens College in New York, where he got his Master in Jazz Performance.
The show is on Friday, March 29 There will be two sets, beginning at 8pm. Tickets will be $25 for adults / $15 high school and college students with ID. They will be available for advance purchase on Monday, March 18 at 10AM. Tickets may be purchased online on this page, by phone 24/7 at Brown Paper Tickets (800-838-3006), or during daytime business hours at 615-242-5299.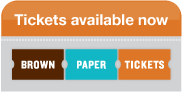 Policies: The Jazz Cave is a BYOB establishment, with no alcohol or food service. You are free to bring alcoholic beverages and snacks. We sell soft drinks and bottled water. The Jazz Cave is a listening room, and we ask patrons to keep conversation to a minimum and silence cell phones. Flash Photography, and Audio and video recording is prohibited.