Live at the Workshop: The Joe Davidian Trio, "New Songs for Old Souls"
The Nashville Jazz Workshop is excited to welcome back to the Jazz Cave the Joe Davidian Trio. The concert is Friday, September 20 at 8pm. Joe moved to New York City after many years at the top of Nashville's talent pool, and we look forward to his return visit!
A standout talent on the piano, Joe Davidian studied with jazz greats Kenny Werner and Jim McNeely throughout his high school years, earned both a Bachelor and Master's of Music degrees from the prestigious University of Miami School of Music, and has performed with jazz greats Joe Lovano, Kevin Mahogany, and Tito Puente, to name a few. His sense of swing, rhythmic interest, and melodic interpretation rank him among the greatest of jazz pianists of the day.
It was while at the University of Miami that Joe met bassist Jamie Ousley and drummer Austin McMahon, where they comprised the rhythm section of the university's top big band. They formed an instant musical connection that they have developed and nourished since as the Joe Davidian Trio, or JD3. The trio has performed at numerous festivals, and has opened for Jane Monheit, Dianne Reeves, and Danilo Pérez. They have backed a "who's who" of jazz artists, including Manuel Valera Sr., Dave Liebman, Carmen Lundy, Bob Mintzer, and Ira Sullivan. The trio performs jazz standards as well as originals composed by all band members, shadowing the trio models of pianists Bill Evans, Keith Jarrett, and Oscar Peterson.
The trio's 2013 release "Live At The Jazz Cave – Vol 1," was their third CD, and was recorded right here at NJW. A follow-up, "Live at The Jazz Cave – Vol 2," was released in 2017.
Fresh off a win at the prestigious Jacksonville Jazz Piano Competition, Joe returns to the Jazz Cave with his trio, now titled "The Lost Melody" featuring longtime bandmates bassist Jamie Ousley and drummer Austin McMahon. These three lovers of melody will showcase their new project, "New Songs for Old Souls," featuring hummable original compositions inspired by and paying homage to the great melodic craftsmen of the 20th century.
Admission is $30, $15 for high school and college students with ID. Tickets go on sale Monday, September 9, available online from Brown Paper Tickets, by phone 24/7 (800-838-3006), or during business hours at the NJW office (242-5299). A small convenience charge is added to online or phone purchases.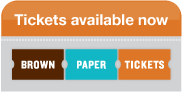 Policies: The Jazz Cave is a BYOB establishment, with no alcohol or food service. You are free to bring alcoholic beverages and snacks. We sell soft drinks and bottled water. The Jazz Cave is a listening room, and we ask patrons to keep conversation to a minimum and silence cell phones. Audio and video recording is prohibited. Ticket sales are final.